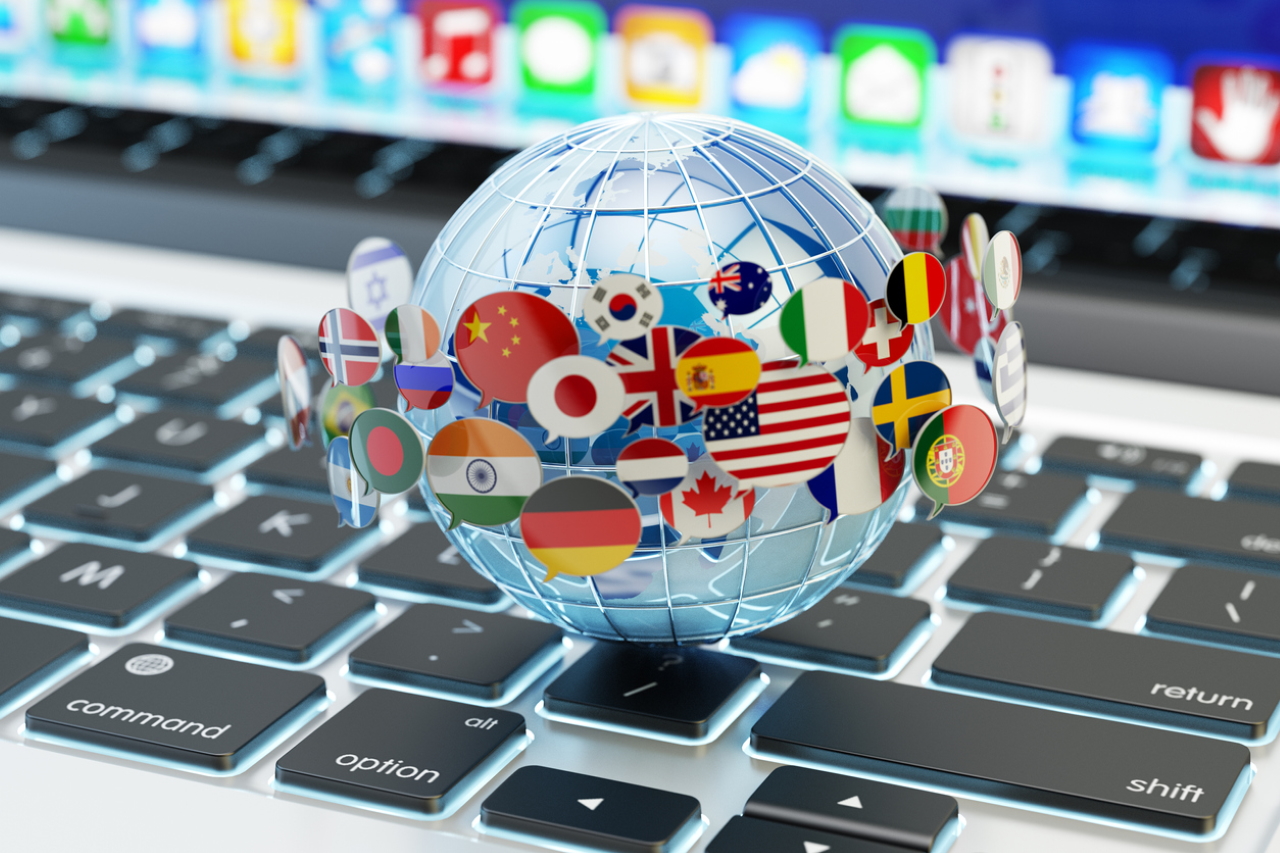 Subsidiary rights (subrights) are a key part of publishing. The revenue from a subsidiary rights deal goes right to the bottom line and subsidiary rights sales gives extra exposure and publicity to your book which can lead to additional sales.
What exactly are Subsidiary Rights? They are the rights to produce or publish a product in different formats based on the original material. These rights include but are not limited to the right to:
make adaptions of a book
translate a book into a foreign language
publish an audio book
produce dramatic works and electronic rights (Ebooks)
Generally, subrights sales are done by an agent and when signing with a publisher an author can choose to retain these rights or allow the publisher to pursue these sales for them.
Today we are going to address audio, dramatic, and foreign language rights.
In all areas of subsidiary rights and in publishing as well, the past year has seen a demand for content that addresses social issues and social justice for both fiction and non-fiction. Romance, mystery, fantasy and science fiction, thriller/horror and young adult are the most popular and trending genres for 2021-2022 and books by and about women as well as historical books are also seeing growth.
Audio
There has been an increasing demand for audio books, and they have grown by 16%-20% year-over-year for the past several years. Younger listeners are the top listener and shorter books (1-3 hours) are the most in demand with mysteries/thrillers/suspense being the top genres. Self-help is also a very popular and growing area for audio books.
More platforms/services are available which allows for more opportunities and competition. Listeners prefer professional and/or well-known narrators.
Performance/Dramatic Rights
Film and television studios are pursuing rights to books that have the potential to become successful movies and TV. Production slowdowns dominated 2020 but this has led to a big focus on streaming. Because of the meteoric growth of streaming video entertainment, and all of the cable and networks producing made-for-TV movies (now more often than not low budget movies), there is a competitive need for content. The limited mini-series (4-8 episodes) has become very popular and documentaries have grown in popularity. Thrillers, science fictions, human interest and young adult stories are very popular genres.
Foreign Language Translation Rights
There is growing optimism regarding foreign translations sales and they are making a recovery from a very difficult 2020. Publishers were forced to close or furlough staff due to the pandemic. Those that continued to acquire content did not buy the same amount of books that they normally would for translation and with regard to fiction titles, they bypassed unknown authors and sought books from more well known authors as they are considered a sure thing.
Now that the foreign publishers are at full staff and books are selling again and they are seeing revenue, they are looking to acquire more books again, although at lower advances.
Please keep in mind that not every book is suited for foreign translation or film or audio.
This is particularly important regarding foreign translations. Does the book have a universal subject matter and will the content translate easily? Subjects that are difficult with translations are:
fiction
poetry
picture books
coffee table books
too locally specific
too American
Also, it is important to be culturally aware. Some books that are fine for an American reader may be insulting or offensive to a Chinese reader.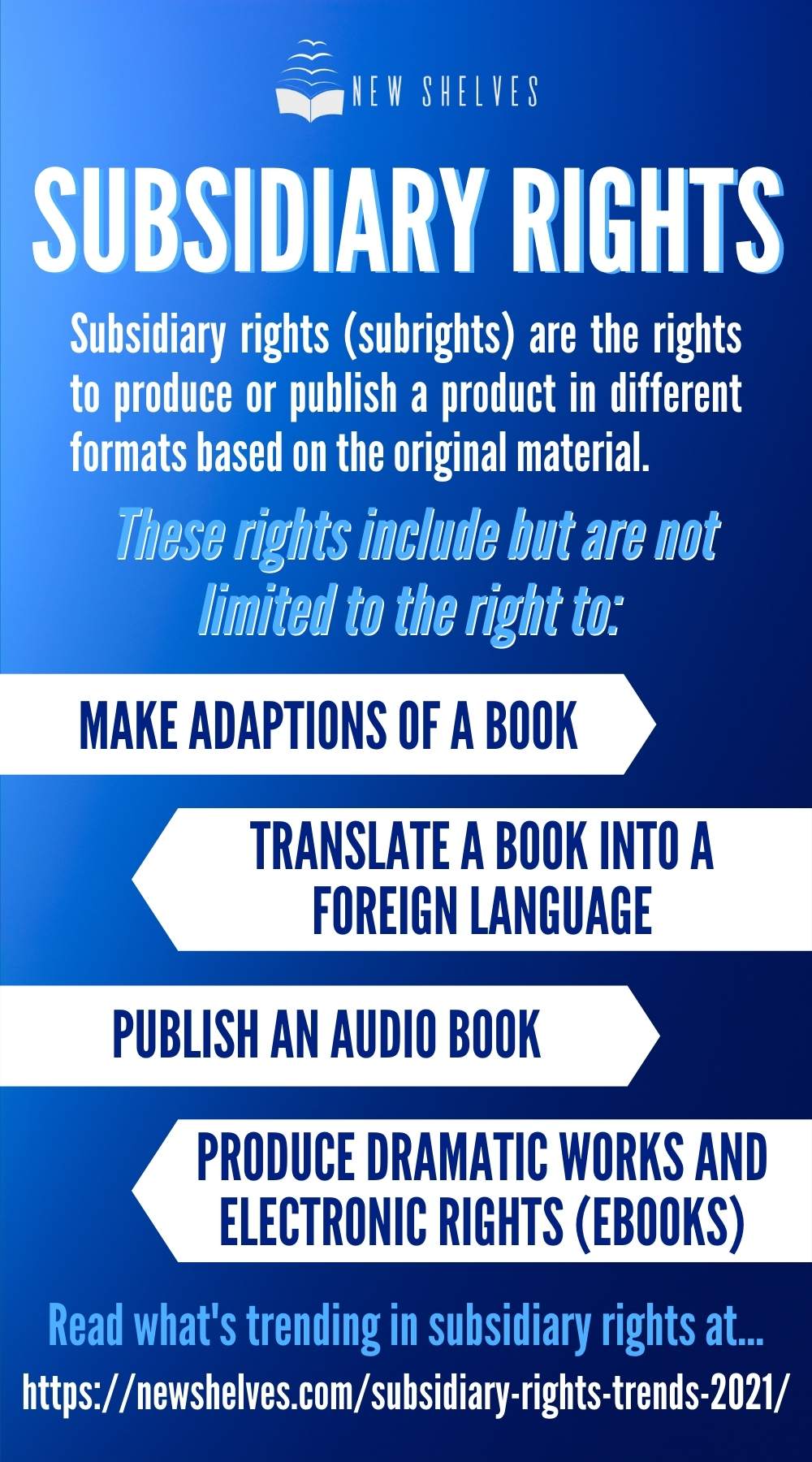 Final Thoughts
Generally, when selling any sort of subrights, it is best to have an agent because an agent has the contacts, the relationship and the experience…however, you can indeed sell rights on your own but that will take research on your part.

If you do don't have an agent, you can send a query letter to an agent/agency directly or look on agentquery.com.
Your pitch should include:
a short paragraph about the book
who is the book written for ("kids of all ages" or "anyone wanting to succeed in business" , etc.)
who the publisher is or if it is self-published
sales information – don't worry if you don't have large sales figures, foreign publishers are very forgiving when it comes to self published books
reviews that the book has garnered
awards the book has won
information about you and links to your pod casts or websites
If you want to represent yourself:
For Translations
You will want to sell to publishers in other countries and sub agents in other countries. Sub agents represent many publishers so instead of having to contact several individual publishers, you can send to one agent who will then send it to their publisher clients.
You will want to identify foreign publishers who publish books similar to what you have. A Google search is a quick way to look for publishers and agents. Look at a publisher's website to see what they publish and you can find contact information there as well.
In publishing, there are several major trade shows where buying and selling rights is a focus:
London Book Fair – early March
Bologna Book Fair (Children's Books) – late March
Frankfurt Book Fair (the biggie!) – mid October
Guadalajara International Fair – early December
There are many regional fairs as well in Asia (Beijing), the Middle East, Eastern Europe and Scandinavia and learning about these fairs and who attends and what they publish will help you to target who you should send information to. All of these fairs provide directories and in those you can find agents and publishers.
For Film
By doing research, you can find out the names of production companies and studios. Look for movies or shows that might be similar to your subject matter and then research those production companies. The internet will be your best friend in searching for who to contact.
The pitch to a producer is similar to that of an agent, however, they won't have time to read the book so they will want a logline (A logline is a brief, usually one-sentence summary that details the main conflict of the story, and describes the story's plot and "hook". Loglines are usually between 25-50 words. If less then 25 words it is then considered a tagline/slogan which is used for marketing and advertising purposes.)
Also include a one-page synopsis and a treatment if possible. (A treatment should be no more than about 12 pages and tells the beginning, middle and end of the story, with all of the hooks and characters. Treatments should read like a short story).
For Audio
Research audio publishers and send them the same pitch that you would send to an agent as they will want to know sales, reviews etc.
Anna Termine has over 27 years of publishing experience in both trade and academic publishing. In particular, she is a subsidiary rights specialist with extensive knowledge of all aspects of subsidiary rights. Areas of expertise include foreign language translations, film/tv and audio rights. She is also an experienced contract and license negotiator.