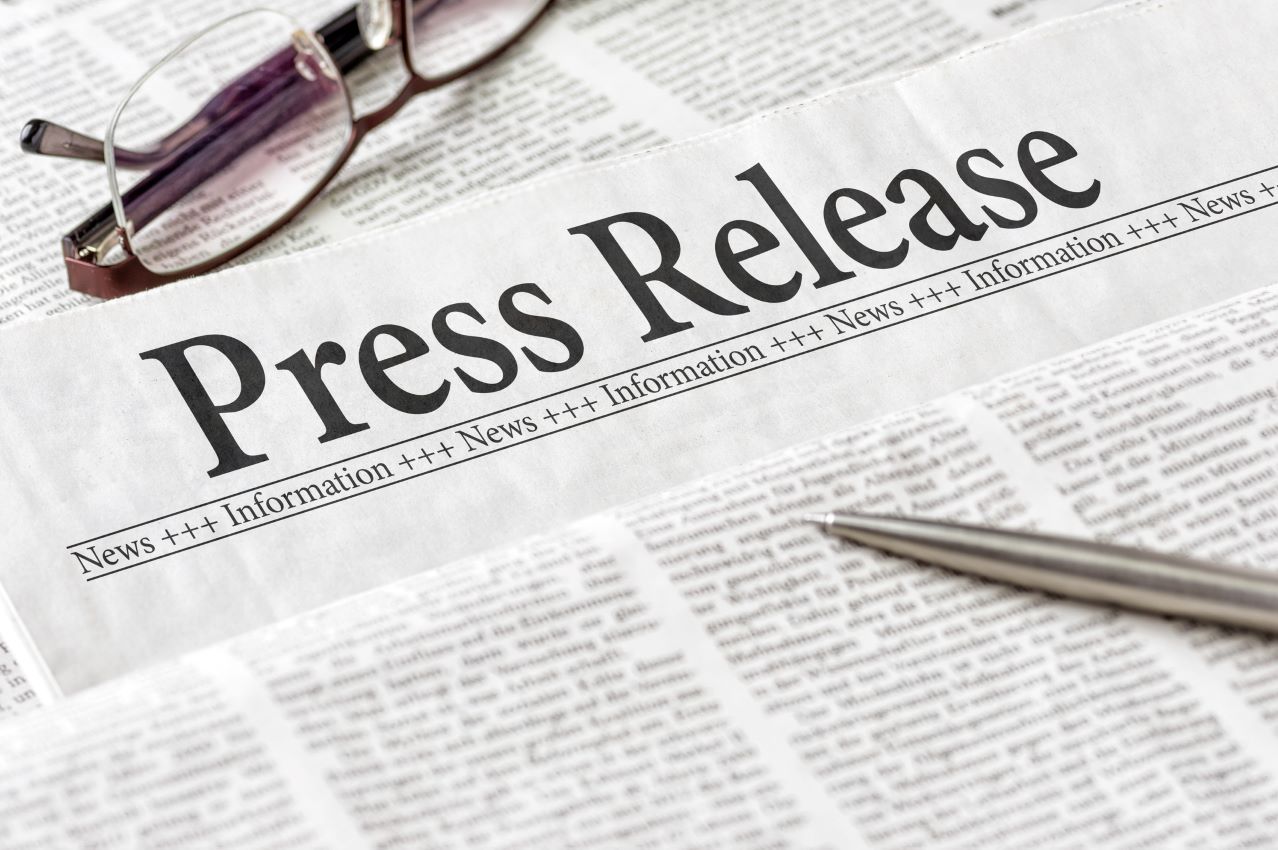 A press release is a formal announcement written in 300 to 500 words and sent to media organizations. For authors, a press release will focus on news surrounding their book with the goal of generating brand awareness, media opportunities and, to a lesser degree, sales. The focus of the press release can be a publishing deal or book launch announcement, sharing a book award win, or a tie-in to current events. In other words, when there's news about your book.
Writing a Press Release
As you begin brainstorming for your press release, you should aim to outline it with the basics:
Compelling hook—something to draw in your desired audience.
A brief summary of the story or the topic you are addressing.
A cover photo to draw your audience's eye; in most cases this will be your book cover.
The book's title—the goal is to talk about the book, after all.
The author's name and basic relevant information to include their bio.
Publisher's name and contact information, if available.
The book publication date and purchasing details.
Author or media contact information—for further interviews and business.
If you work best with a rough draft, download our free Book Launch Press Release Template to get started. Once you have the basic summary, fill in the gaps with additional detail.
PRO TIP: You may want two versions of your press release. One that focuses on a specific area (like your hometown or the location your book is set in) and one that is more general for national coverage and distribution.
The finished press release should be concise, skim-able and, ideally, fit on a single page.
But, once it is written, where, when and how do you distribute your press release?
Press Release Distribution
You have several options for press release distribution. The first (and most obvious) option is your own website. Post your press release as a blog, share it on your media page and make it available to download as part of your media or press kit.
Other free options include:
Your local newspapers and newscasting stations – contact them directly to inquire if they spotlight local authors and share your press release.
Media outlets that specifically serve your audience or have a strong tie to your book topic and themes.
Present your press release to bookstores and libraries when asking them to stock your title or schedule an event to show that you are actively creating awareness and demand for your book.
Literary magazines can be an option as well – pick one that focusses on the same genre you've written (fiction, creative non-fiction, poetry, etc.) and see what the requirements are for submitting a press release or requesting press coverage.
There are also paid distribution options for national coverage and increased SEO:
Press Release Timing
Timing is just as important for your press release as finding an outlet in which to distribute it. You will need to carefully consider the timing of your press release in order to be as impactful and pertinent as possible.
If you are hoping to feature a press release on your book publication day, be sure to send the press release to media outlets or schedule with a distribution service 7-10 days in advance.
You may also want to consider if your book is related to a holiday or event – in this case, some authors will wait to have their press release issued for weeks after the book is published, so as to remain relevant to trending topics. Another option is to distribute a launch press release the week of publication and follow-up with a second press release focused on the holiday or event at a later date.
The day of the week and time of day are important considerations as well. According to this article from Studio for Digital Growth (SDG), "Generally, it's best to send a press release Tuesday to Thursday between the beginning of the workday and early afternoon. If possible, try sending it in the first half of the week. The most common pitfall to avoid: never do PR distribution on a Friday."
Worth the Investment
A press release can help establish credibility for your book and yourself as the author. A well written and widely distributed press release can also increase your SEO and book discoverability, as well as provide media spotlight and interview opportunities.
Considering you can write and distribute your own press release with no to very little financial investment, this is one of the best PR tools an author can have in their marketing toolbox.