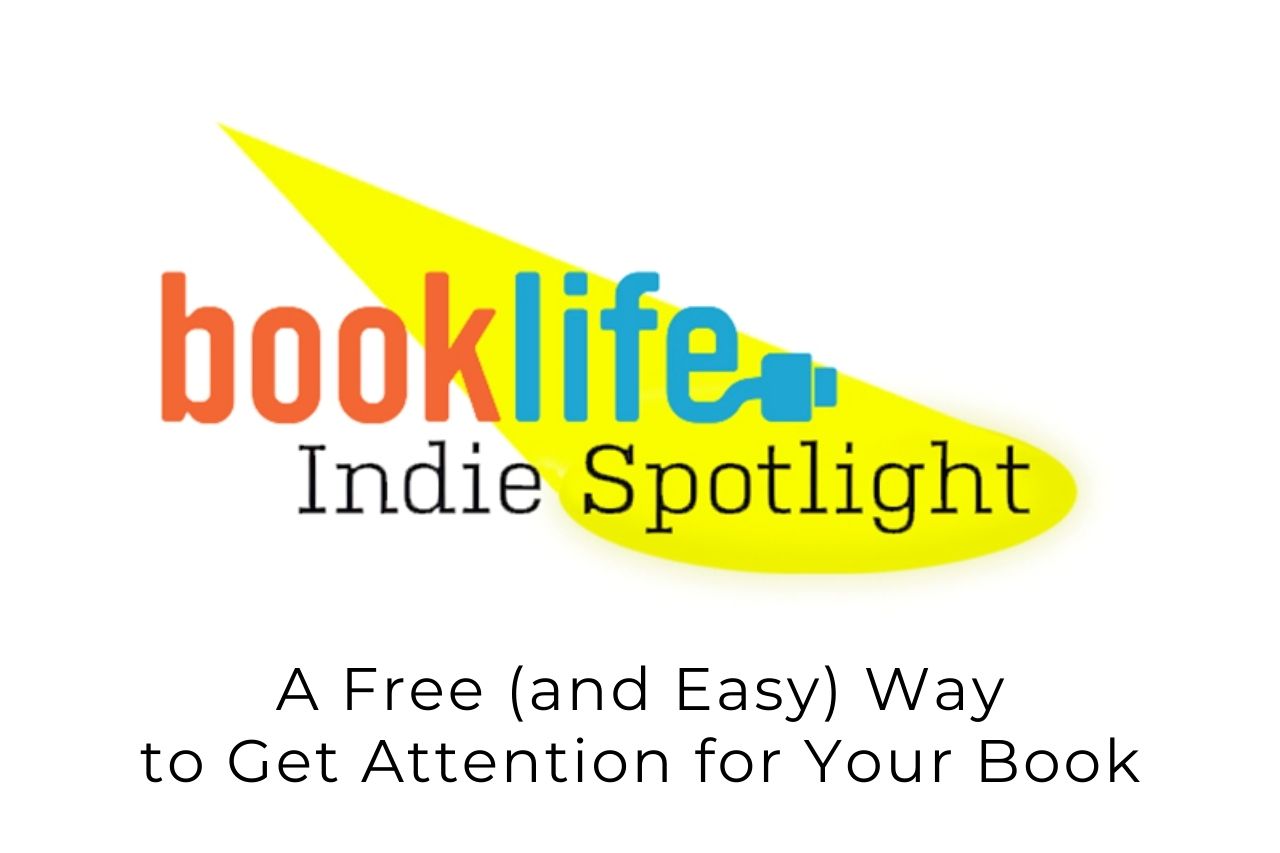 If you're a first-time independent author like me, your marketing budget feels small and your days feel full. Fortunately, Publisher's Weekly offers a way to showcase your book without needing to find a lot of extra money or time.
What is BookLife?
The BookLife website is PW's information hub "to help indie authors achieve their goals." They share educational resources like interviews and how-to articles, and it's also the portal to submit your book for a review (either a fee-based BookLife review, or the chance for a free review by PW). BookLife also has a monthly feature called Indie Spotlight that announces new titles to two important audiences: all the book professionals who regularly read Publisher's Weekly, and thousands of other indie BookLife authors—a broad, engaged audience that you may not be targeting with other promotional efforts.
Lee Wind, Director of Education and Programs for the Independent Book Publishers Association (IBPA) says:
"Including your book in a respected trade publication's collection of titles in the same category—like the BookLife Indie Spotlight—seems like a great way to get more exposure for your book in a place folks are looking for author-published books like yours."
Fortunately, this is simple to do.
An Indie Spotlight Feature in Four Easy Steps
As an independent author, you jump through a lot of hoops on your self-publishing journey. I promise getting your book included in the Indie Spotlight will be among the easiest!
Open a BookLife account.
I had already created one to submit my book for the chance at a PW review.
Look for your genre on the Indie Spotlight publication calendar.
My book falls into January's thematic grouping of Self-Help, Finance, and Inspirational titles, so my submission deadline was January 1.
Assemble a few book details.
I already had this information at my fingertips:

my name and book title
a very brief book description (30-40 words)
a professional author photo
a cover image
Write a brief first-person statement.
This was something new to create, but I don't think you'll find it hard to say something important about why you wrote your book. Again, this must be short (40-60 words), but you get to say what you like about how, for example, you landed on your amazing idea, or how you approach the writing process.
You can probably assemble, write, and submit what's needed in less than 15 minutes!
What You Get
I was really pleased with the impression my book made. Take a look, and imagine how useful (and cool) it will be to see your book included in the list.

BookLife won't notify you when your title is featured, but because you now have a BookLife account, the digital publication will arrive in your inbox each month, so you can watch for your book in the one that fits your genre.
How to Make it Work for You
In addition to the BookLife and PW readers, this is also a chance to send (or resend) your book details and a personal author statement to your own followers—however you regularly connect with them. Sharing your Indie Spotlight "news" is a free and easy way to plant another seed of awareness for the important book you're sending out into the world.
Cheryl K. Johnson is a strategic doer, author, and boxer, who lives near St. Paul, Minnesota. Her book Box Lunch Lifestyle: Using Your Lunch Break to Win Back the Life You Deserve launches on February 22, 2022. To learn more, visit Cheryl's website Box Lunch Lifestyle.