To not be jerks.
The more an author or publisher knows about the book industry, the better off we all are. What we know, we are happy to share.
If we can be of help to authors and small presses and give them some information to help them succeed, we are satisfied.
We are thrilled to be able to be of help to authors and publishers who are looking for help navigating the book sales and distribution marketplace.
We do this by offering training videos, launch programs, and other services and items meant to educate authors and small presses so that they can dramatically increase their book's success.
Just checked my account and the sales are rolling in.
~ Mari L. McCarthy, Int'l Awards-Winning Best-Selling Author of Journaling Power
New Shelves has been the best chance for small presses and motivated authors and the best source of information from the front lines of publishing since we opened in 2006.
Founded by Amy Collins as a book distribution company, New Shelves has adapted as the publishing industry has changed over the last sixteen years to become one of the largest book sales and marketing providers in the United States.
In 2016, among the development of the print-on-demand and indie press markets, we closed our warehouse doors and began focusing our attention on publishing consulting and book marketing.
2017 brought on another big change in the form of Keri-Rae Barnum. Keri came from a marketing background and was thrilled to pair her creative marketing skills with her lifelong love of books. She quickly became a key member of the New Shelves team, eventually taking over day-to-day operations in 2020 and purchasing the business from Amy Collins (who is now a literary agent) in 2022. 
Keri and her team have continued the New Shelves tradition of passionately helping those with good books—both traditionally and indie published—gain a solid footing in the marketplace.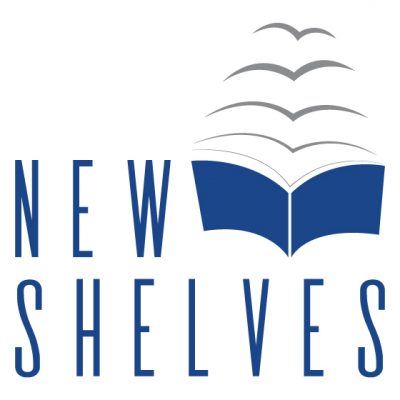 When I signed up for the Marketing Workshop I thought it would be a brief overview of many things I'd heard before: find your reader, write to your market, etc. The class far exceeded my expectations. I discovered how to utilize comparables, how to give away free books without gifting them from Amazon, how to search for keywords, how to target my market, and so much more. I'm looking forward to future workshops given by New Shelves Books.
Thank you, and the rest of the team, for your time and expertise!
~Dawn Ireland, author
Book marketing, book publishing help, education, event and launch planning, social media support…. We have a lot of hats we wear here.  But we only focus where we know we can help you succeed.
Too busy to start the sales presentations on your own? Let New Shelves help you create your bookstore and retail sales presentation. We can create a sales page for your book and present your book to bookstores and libraries. Let us help you jump start your sales by pitching your book FOR you.  For more information, email us at info@newshelves.com.
I've made over $3,500 since the last holiday mailing last year. I made $1350 last month alone! I have more novels in my Undercover Amish series in progress so I can submit them all next year. WELL worth the investment! This is the best ROI I've ever gotten for any service I've used on my books.  THANKS! 🙂
~Ashley Emma, bestselling author
For over 15 years New Shelves has loved getting to know authors and publishers. Our reputation for helpfulness and for going above and beyond stems from our appreciation of how hard it is to navigate this complicated industry. Before we meet, we have found it very helpful to do a little bit of research and to get our thoughts together. We're hoping that this short series of questions will allow us to best use our time on your behalf. Please answer the following questions and hit submit. We will be in touch right away.
"You guys are great. I made the right decision with this program."
~William Benitez, Positive Imaging Publishing House