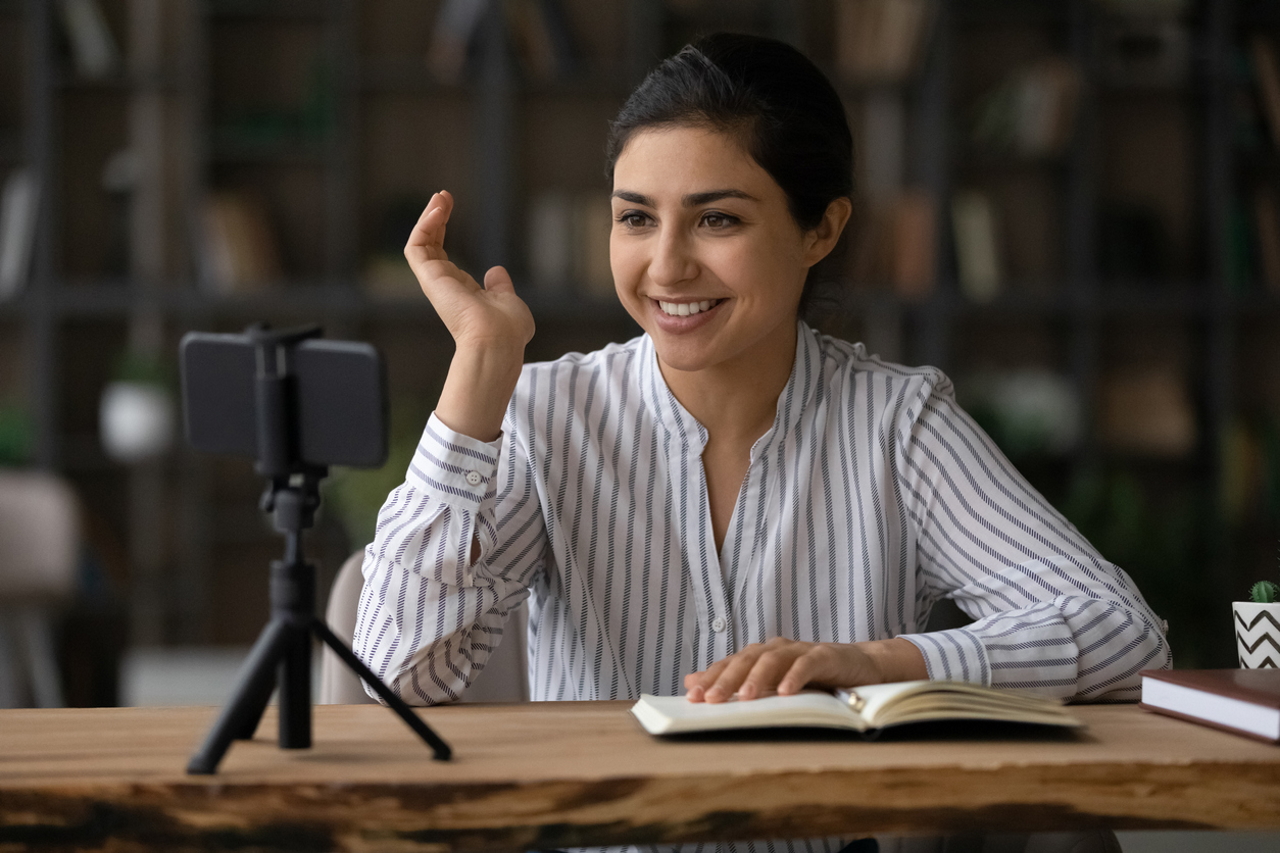 We know that video marketing isn't slowing down but taking off. Let's consider the different types of videos you as an author might use to market your books.
Types of Marketing Videos
Book Trailers

A book trailer is a short video that focuses on your characters and storyline. A book trailer will look and sound professionally created with videos fading in and out, music, or a voice-over. Examples of types of book trailers include:
How long should a book trailer be? Book trailers tend to fall between 45 seconds and 3 minutes in length.
How can you use a book trailer? Typically, you create one or two book trailers and share them multiple times.

Post on social media
Upload to YouTube
Feature in ads
Upload to Amazon Author Central
Share the video in a Goodreads update
Upload to your website and blog

"Teaching" or "Demo" Videos

What are examples of teaching or demo videos?

Keri offers an hour-long video Q & A every Friday at 10am EST called "Free Advice Fridays." The video is recorded so it can be used as future marketing content on YouTube and for the weekly "Hot Topics" blog recap. This is an example of a teaching video.
If you have a cookbook, you can walk viewers through the steps of a recipe a.k.a. a demo video.
Or if you have a book on knitting, you could share a class on knitting or how to knit a cover for your book.

How long is a teaching or demo video? Often this type of video will run five minutes or more.
How and where are teaching videos used? You will typically see this type of video on Facebook lives or webinars. If recorded, the videos can then be uploaded to YouTube. Replays can be used to create content for blogs and snippets can also be used to share on social media.

Endorsement Videos

An Endorsement video is where other people are saying nice things about you, your business or your book. It could be a single clip of one person talking or a conglomeration of several people giving their take on your book. It could be a review with someone speaking on video or a voice-over as you are shown interacting with an audience.
Why use endorsement videos? People usually respond well to faces, voices, and smiles. Using endorsement videos builds trust, and trust is a pillar of sales.
How long should an endorsement video be? Aim for 1 to 3 minutes.
Where can an endorsement video be used?

Upload to YouTube
Follow Annalisa Parent's example and feature the video on your website home page
Use in brand awareness advertisement campaigns

Short Reels or TikTok Videos

It is easy to draw people in with Reels and TikTok videos because they are quick and entertaining. People don't feel like they are committing to anything. These shorter videos can be quirky and don't tend to look like they were produced professionally. In short reels and Tik Toks, your hair might be in a messy bun, you have no makeup on, and you are doing a silly dance. With these types of videos, casual is cool and viewers appreciate the informality because they feel like they get to know you personally.

How long should Reels or TikTok videos be? 15 to 30 seconds is ideal, although some videos are up to three minutes.
Where can these videos be used? Almost any social media platform, although they are trending on TikTok, Facebook and Instagram.
Hint: Create shorter snippets of video from your longer teaching or demo videos.

Live Interactive Videos

"Lives" are typically done on Facebook, Instagram or YouTube. You turn your camera on and invite anyone else online to join you. This is not a curated video. You may or may not have a plan. Maybe you are just making a big announcement like you finally have your first book proofs or you just want to chat with your readers.
How long should a live video be? A live video should last AT LEAST ten minutes. You need to allow people time to see that you have gone live and join the video feed. Remember, this is not just a watch-me video or advertise-my-book video. When you go live on social media platforms, the whole purpose is to invite the community in to interact with you.
Can a live video be repurposed after it ends? Yes. Much like a teaching or demo video, a live video can be recorded and used to create future marketing content.
Live video tip: It is really important you are reading the comments, asking questions, and that you are reading off answers. You want everyone to feel like it's a community hub when you do live interactive videos. If you struggle to interact and bein focus on the video, try asking a friend to join you when you go live. They can read off questions and comments while you just chat with the live audience.
Feeling overwhelmed? Take a deep breath.
Not all types of video marketing will work for all books or genres. So, you don't have to create all these types of videos – and certainly not all at once.
Your job is to determine what types of videos your audience watches and where they watch them. Then it's time to give the people what they want. Start small as you test out video marketing and let the data and results guide you as you continue developing and using video marketing in your book sales strategy. And, remember… consistency is key.