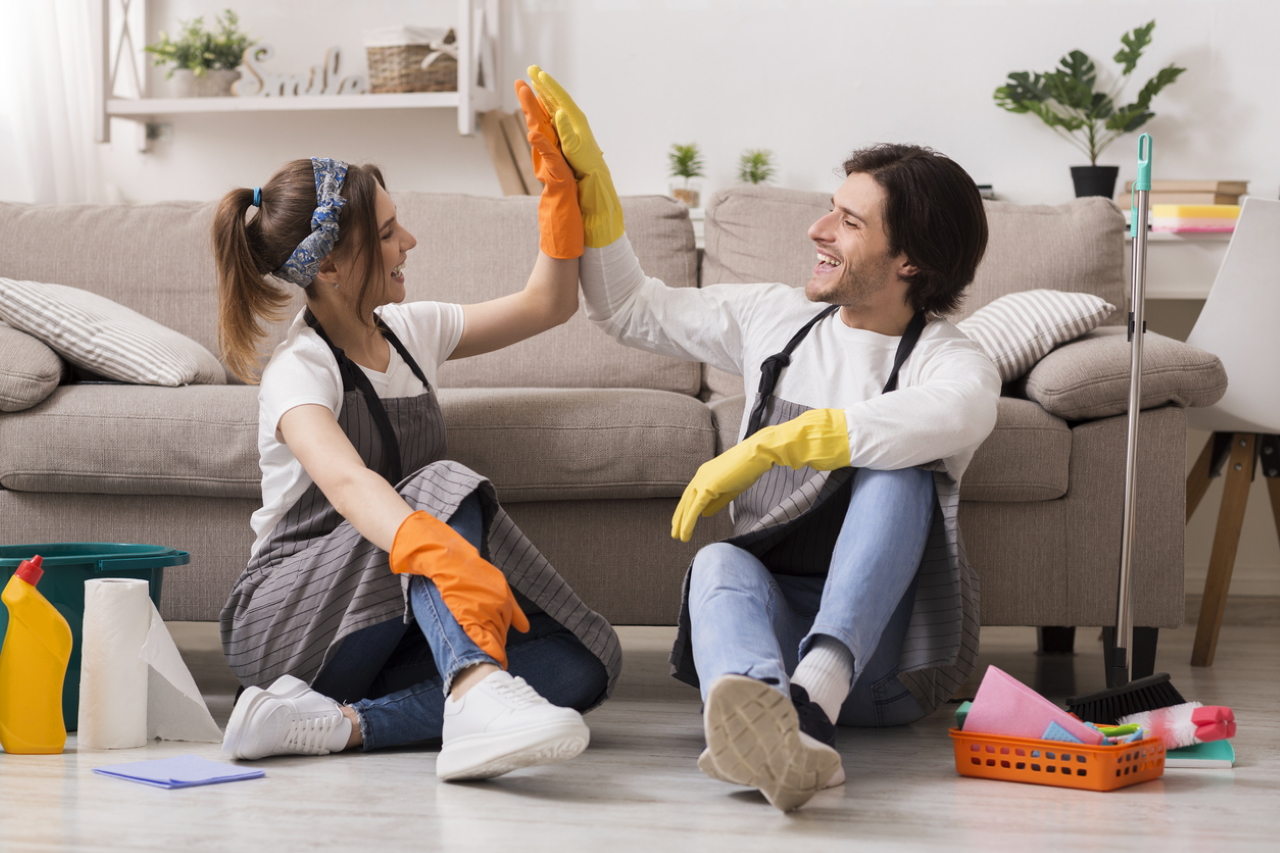 Spring is a wonderful time for a fresh start. By getting rid of the old, you make space for the new! When you're making your "To Clean" list this spring, don't forget to add social media spring cleaning.
By cleaning up your social media accounts, you are able to refresh your presence online. Not only does this clean up what people see on your social media profiles, but it also helps you to see the content you actually want to see.
To help you get organized, we've created a simple social media spring cleaning checklist that is broken down by platform for Facebook, Instagram, and Twitter.
Social Media Pro Tip: No matter the platform, you always want to make sure your profile pictures and headers are current. These are your first impression on the platform so make sure it's a good one!
Facebook
Clean up your friends list.
Go to your friends list and scroll through. Unfriend anyone you no longer want to be friends with. If there are people who you don't want to unfriend (family, friends, coworkers, etc.), but you also don't want to see their content so much, unfollow them.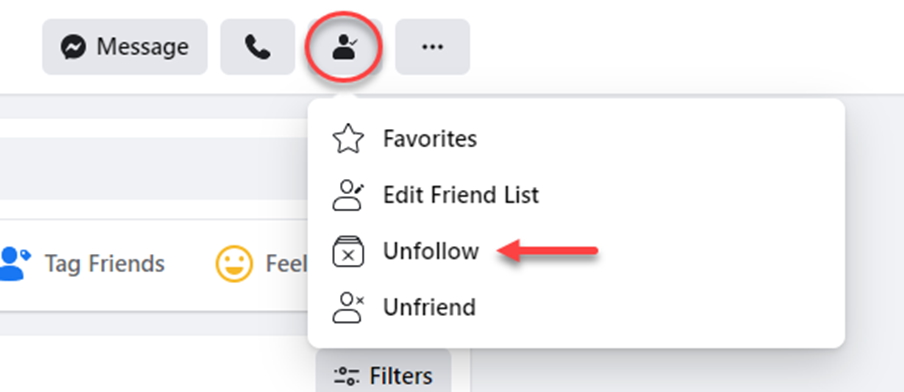 This will keep you as friends, but their content won't show up on your feed. They also won't know you unfollowed them and you can always go right to their profile to check on what they are up to!
Un-tag yourself from photos.
Have you ever been tagged in a photo you didn't particularly like or want posted to your account? We've got good news for you! You can un-tag yourself from any photos you don't want featured on your profile or business page. This can include photos that:
You aren't in
Spam advertisement photos
Photos of yourself you don't find particularly flattering
Remember to un-tag yourself from unwanted photos on your personal profile as well as your business page.
Clean up your messages.
Check your Facebook messages and answer any unanswered messages that require a response. Also feel free to delete old conversation threads or any spam messages from people you don't know. This will help to make room for the important messages to come.
Update your "About" section.
If you have a business page (which we recommend for authors), you will also want to make sure your "About" section is up to date.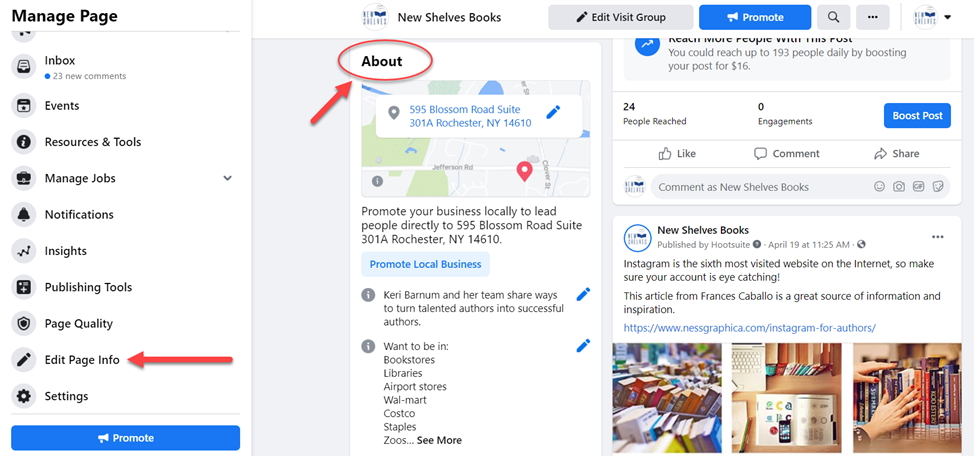 Is your contact information accurate? Do you have an updated bio or page description? You can update these items and more by selecting "Edit Page Info" in the left hand bar of the Manage Page menu in Facebook.
Instagram
Clean up your contacts.
Open your following list and unfollow anyone who meets either of these two criteria:

They are inactive or
You don't want to see their content
If you are following someone who hasn't posted in over a year and you don't know them personally, then you have no obligation to keep following the account. You are also not obligated to follow someone if you don't want to see their content – even if you do know them personally! We know that can get tricky though, so if you have someone you wish you could unfollow, but you feel like you can't, feel free to mute or restrict them. What does that mean exactly?
Mute: You won't see this person's content on your feed anymore.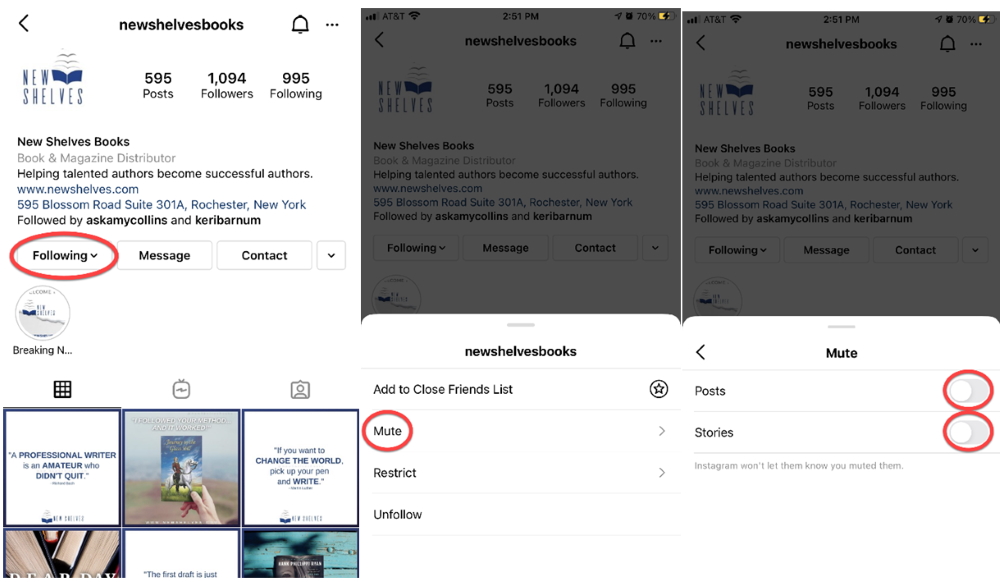 Restrict: By restricting an account, you keep them from seeing your content on their feed.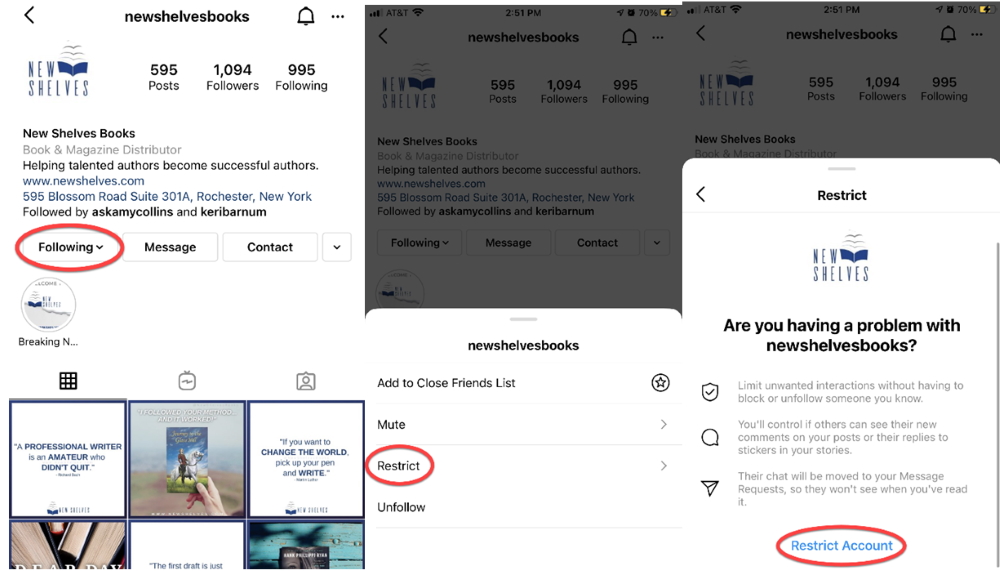 The mutual following will remain when muting or restricting an account, and they won't be notified that you have done this. You can always check up on the person or account any time by going to their profile!
Un-tag yourself from photos.
Go to your tagged photos and see what you've been tagged in. If there are any posts you don't want to be tagged in anymore, you can go to the post and un-tag yourself. Same goes for posts where you were tagged, but not pictured/featured in any way. You will also want to un-tag yourself from any spam posts to keep this portion of your profile looking nice.
Clean up your messages.
Make sure all messages in your DMs (direct messages) that needed a response received one. Once that is done, go through and delete any old messages that have been taken care of or messages from spam accounts. If you have a bunch of messages from different spam accounts, feel free to block them to keep them from reaching out to you again in the future.
Refresh your hashtag list.
We recommend that you have a list of go-to hashtags for posting to Instagram. However, that list can get stale, so be sure to put hashtag clean-up on your spring cleaning checklist.
Clean up your hashtags by deleting any you don't want to use anymore and adding some new ones to your list that you haven't used yet. Also make sure you are using hashtags in different combinations in order to increase their effectiveness. Variation is key!
Archive old photos.
Have old photos you don't want to get rid of but you also don't want to delete? Archive them!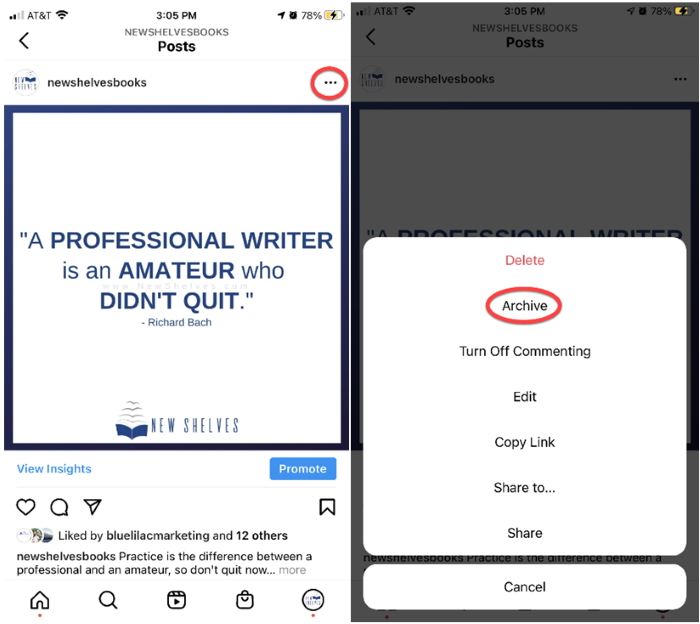 The archiving feature is great because the photos will still be stored on your Instagram account with all the likes and comments, you're just the only one who can see them once they are archived. If you would ever like to return the archived photo to your main grid, you can un-archive the post and it will automatically return to your grid.
Twitter
Check your pinned Tweet.
Is your pinned Tweet something current? Update it every so often or when you have a new project to announce. To pin a Tweet, click the three dots in the top right corner of the Tweet.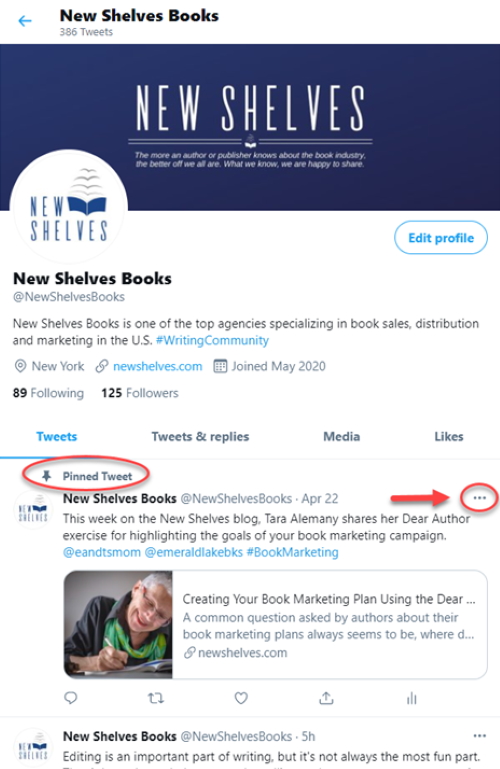 Your pinned Tweet is a great advertising opportunity, make sure you take advantage of it!
Clean up your contacts.
Are you seeing a trend here? Cleaning up your contacts is a great way to free yourself from a deluge of tweets you may not be interested in. So, unfollow anyone you don't want to follow anymore. This includes inactive accounts and any accounts whose content you are no longer interested in seeing. This will guarantee you see the content you actually want to see.
Check your messages.
Go through your DMs and answer any that haven't been answered yet. You can also delete any old conversations you no longer need.
Final Thoughts
Tidying up your social media accounts does not have to be a complicated or involved process. We recommend going through and cleaning up your social media 1-2 times a year to make sure your accounts are looking their very best. That's all it takes! Have a good spring and happy cleaning!
*If you are looking for additional information on how to set up and maintain your social media presence as an author on these platforms and others, our Social Media Guide and Social Media Posting Prompts are great resources. You can find both items in the New Shelves Store .